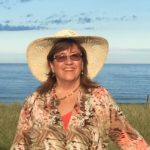 On this short podcast, Barbara discusses her background, her work with The Compassionate Friends, founding A Butterfly's Journey To A New Normal, her books including writing for Grief Diaries, as well as her action-based Grief Recovery Method classes and her "Portraits of Loss" photos to help heal grief.  Listen in!
Hopkinson announced a Spring Extravaganza with two parts, a Vendor Showcase and Messages of Heaven with Laura Emerald — on Sunday, May7th on the ocean.
Find out more about A Butterfly's Journey by visiting their website at http://abutterflysjourney.org
Host Kevin Willett is joined by Barbara J Hopkinson of A Butterfly's Journey to a New Normal. A Butterfly's Journey (ABJ) has a mission to help individuals and families struggling with grief after the loss of a child, or other traumatic loss, to find hope and a new normal.
To Learn more about the Friends of Kevin Networking Group, go to http://friendsofkevin.comhttp://friendsofkevin.com