Grief Recovery is a Process
You CAN find hope and A NEW NORMAL by CHOOSING TO HEAL, but it takes time, effort and being open to try new things — which might help you. Your life may never be the same again, but you can be happy again.  Isn't that what your loved ones want for you?
At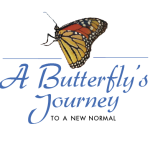 A Butterfly's Journey, we understand your grief is personal and unique.  Therefore, we provide multiple options and lots of resources for you to see what works best for you.
Our programs are offered for groups, individuals or organizations, using proven action-based methods, virtual support and events.   We have many resources gathered from our own experiences, and that of others… to gather as much as possible in one place to make it easy for you to find and use.



Classes are based on Grief Recovery Institute's GRM (Grief Recovery Method), used internationally for 35 years. The goal of The Grief Recovery Method® is to help you complete your relationship to the pain, isolation, and loneliness caused by significant emotional loss. We provide a safe environment for you to look at your old beliefs about dealing with loss, which losses have affected your life, and take actions that will lead you to complete unresolved emotions that may still be causing you pain
We make a commitment to total honesty, absolute confidentiality and recognition of the uniqueness and individuality in every relationship.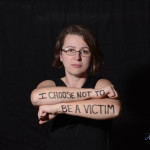 "I've read the book "Grief Recovery Handbook" before and did some of the exercises on my own, but not finding complete resolution.  After taking the (ABJ) class, however, I've felt more at peace since the death of my son than I have in quite some time.  The class was very straight forward and easy to follow.  Although there was homework, they were activities that were helpful and emotional.  I was able to learn to let go of past pain, forgive people that I needed to forgive, and ultimately become a better person for it.  I left this class with tools to be able to assist me in whatever the future brings my way."  
     ~Jen Souvannasing, bereaved mother, NH

A complimentary 30-minute healing chat with me may be scheduled HERE. 
GRM Group Classes

GRM Pet Loss Classes


GRM When Children Grieve*

Seaside Grief Retreats

Photo Shoots, Other Events
Online Resource Center

Support Chapters
(Local MA & we will assist you to find other specific support)
GRM 1-on-1 Classes

GRM for Pet Loss Classes


GRM When Children Grieve*

Individualized Virtual Support
Online Resource Center


(* For Parents & Guardians of Grieving Children)
"Faces of Grief"

Photo Shoots
Staff or Client Workshops


On-site/Community GRM Classes