COMMUNITY LEADER / ENERGY HEALER / TEACHER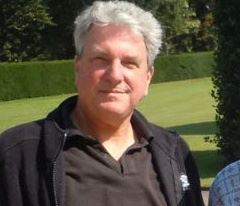 > Energy Healer, Shaman, Teacher
   > Executive Dir., The Actors Studio of Newburyport
   > Author "Breathe and Speak"
Visit Marc on Facebook:
      Marc Clopton, Shamanic Perspectives
Contact Marc at: (978) 518-0637 or  marcclopton@comcast.net 

"Marc's energy work healed me when I was at rock bottom, enduring the loss of a child and a 30-year marriage.  HIs wisdom and intuition was invaluable."      
~ Barbara J Hopkinson
Marc in DEAR WORLD Newburyport

Marc's review of my first book "A Butterfly's Journey … Healing Grief After the Loss of aChild."
Marc is a wonderful father of Aaron & a twice-bereaved sibling, he gets it.   He helped me heal.

Contact Marc at: (978) 518-0637 or  marcclopton@comcast.net