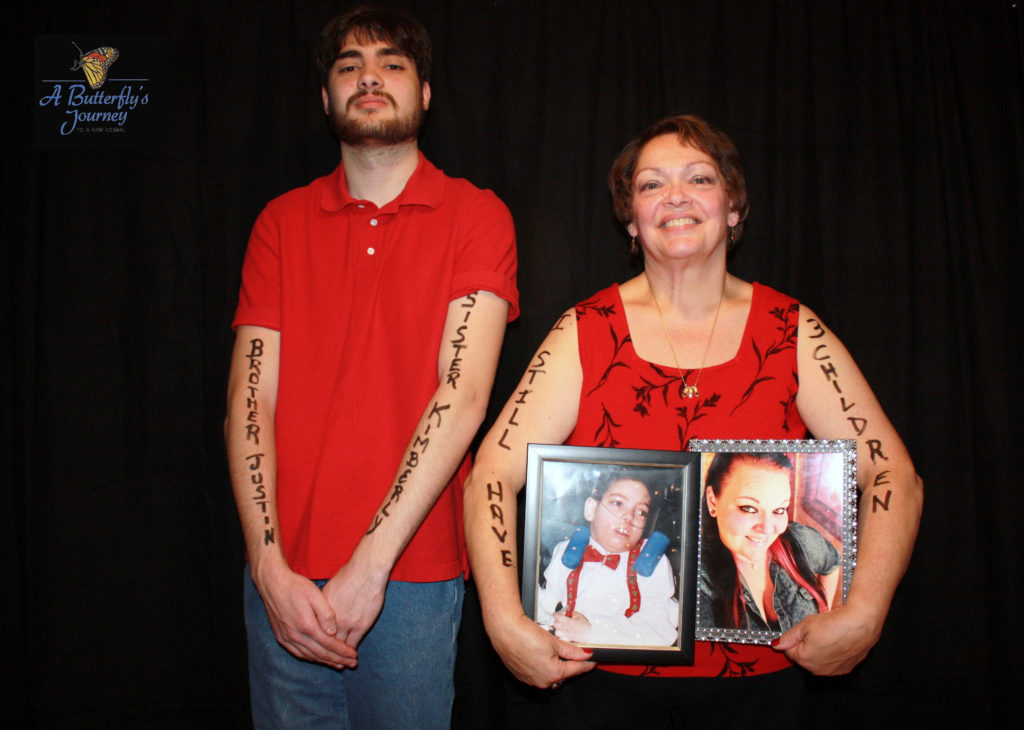 "Brother – Justin / Sister – Kimberly"
"I Still Have 3 Children"
Michael lost his brother Justin and sister Kimberly.
His mother Cathy lost her son Justin and her daughter Kimberly.
Justin was nearly drowned in an accident at age 2, severely handicapped and died at age 12.
Kimberly died in an auto accident at age 25.
Photograph by Patti Rae Miliotis