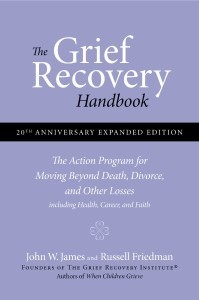 Grief Recovery Method Group Classes
Classes are based on Grief Recovery Institute's GRM (Grief Recovery Method), used internationally for 35 years.  We provide a safe environment for you to look at your old beliefs about dealing with loss, which losses have affected your life, and take actions that will lead you to complete unresolved emotions that may still be causing you pain.  We break the class into pairs for confidential exercises, and there is homework between the seven 2-hour weekly classes.
However, the one-on-one classes are more personal, more individualized, and more private.  These classes are scheduled in community periodically if local to us.  They can also be arranged with us for other communities or organizations in New England or the northeast USA.   The same GRI handbook is used and the same material covered.  The 1-on-1 classes take a bit less time to complete – seven sessions of 60-90 minutes, rather than eight sessions of 2 hours each for the group classes.  
To schedule a call to explore, get schedule or organize a group class – click HERE.
(Prices are agreed upon depending on location and size of group class, plus travel expenses.)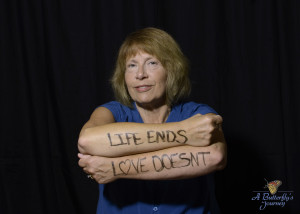 "So many methods, ideas and self-help books for my grief left me with a good understanding – but very little hope of recovery after loosing my youngest son.  Working with Barbara Hopkinson and the Grief Recovery Method in conjunction with the ABJ, was the single most important step I took toward healing. Barbara works with individuals to identify personal points of understanding and adapts the GRM to each individual. I couldn't have asked for a better partner in this endeavor. The caring, encouragement and support I received through her and ABJ is indescribable. What I appreciate most about working with Barbara and GRM is her ability to connect with love and understanding beyond what anyone can learn in a class…she is a natural at helping others!"
                      Janice Littrell, bereaved mother, Kentucky
  
Introduction to Grief Recovery Method and GRM Outreach Groups: