Are You Looking Back or Forward As You Start The New Year?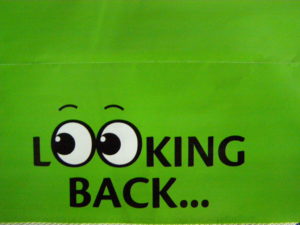 Grief tends to make us look back.  
So does anger, regret and guilt.

How's that working for you?
Its difficult not to spend a lot of our time looking back.  But the facts are that you can NOT change anything in the past.  Nor can you change anyone but yourself.
That stinks… but it's true.  The other fact is that our lost loved ones want us to be happy again.  The pain we dwell in only attracts more pain and suffering.  I believe all of our lost loved ones spirits continue, and they are happy and well.  But they still worry about us – especially when we can't move on, can't forgive, are hurting.
Is is easy to do?  Heck, NO!  Is it fast?  Heck NO!

Som
etimes the one we need to forgive most is ourselves! I get it. But what good is the regret and anger and guilt doing you — or anyone?  Does is help your lost loved one?  Does it help your family & friends?  Does it help you?  …Unlikely!
So, I ask you – WHY keep it up?  …Does it feel good?  Maybe.  Maybe not. Be painfully honest with yourself.

What do you DO about it?  Several things can help — you may need to try more than one approach to see what works for you, maybe even the same approach more than once.  Here are some ideas which may help:
Journal – write about your anger, guilt or regret…  and then write out saying "Goodbye" to it.  Then read that part out loud.

Write specific events or feelings in summary on a piece of paper and burn them in your fireplace or a safe place.

Take a Grief Recovery Method (GRM) class – action based with mechanisms to discover undelivered communications, format those into a template letter to be able to complete that part of your grief.  I am a Grief Recovery Specialist – more info on the method for iindiviuals HERE.

Read books that might help

"The Power of Now" by Eckhart Tolle helps you focus on the present

Books on Forgiveness and why you do it for yourself, not others

Some spiritual self-development reading is useful to help you sort it out

Walk in nature and have a mental conversation with your loved one about your feelings and ask them if it is okay to forgive whoever needs to be forgiven.  Stay quiet, notice how you feel.  Better?  If so, do it.

Meditate, asking that your question about this be answered before you start.  See how you feel.  Quiet time, listening inward is very enlightening.  Contact me for a link to five easy 15-minute meditations to listen to.

Remember, we forgive for ourselves, not for others.  
– If the one you need to forgive is not yourself…
      …you can't make them feel sorry or apologize.  They may not care.
– If the one you need to forgive is yourself…
      …only you can do it.
– Either way, the one that benefits from forgiveness is YOU.
…you are the only one it's bothering. Do it for you!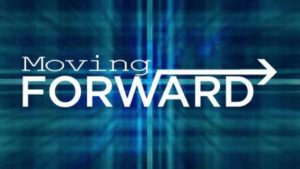 Then, starting moving FORWARD!
What can you be grateful for?  What can you plan for?  What would your loved one want for you?  How can you enjoy your life, your family and your friends more?
What are your plans and goals for 2017?

Looking back at POSITIVE memories is fine… as long as it makes you smile , warms your heart, or motivates you.  Generally, it's more fun to look forward, visualize and imagine what you can do and be… while you heal and find your new normal.  Best wishes to you in your future & Happy New Year!
 …supporting your journey to a new normal.

         Barbara J Hopkinson
         President & Executive Director