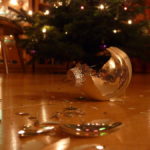 – Are you DONE with holidays before they even begin?
– Tired of holiday decorating, shopping, music & a fake happy face?
– Do you want ideas on HOW to get through the weekend without exploding?

Holidays are great – but they are TOUGH when you are grieving, especially for the newly bereaved.  STOP doing what everyone else wants you to do and START taking care of you.  It's okay to be selfish when you grieve, but it also helps to reach out, help others and get the focus off yourself.  Find a balance.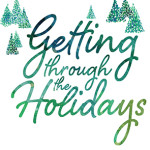 Here are a dozen tongue-in-cheek tips…
… NOT your mother's or your doctor's advice! 
Eat plenty of chocolate (as long as it's not seriously bad for you).

Get plenty of downtime…  journal, meditate or read something that makes you feel good.  Be with your POSITIVE memories.  Absolutely take time OFF work & AWAY FROM your technology.

Explain to family and friends that you are not up to shopping and wrapping this year. Your presence or a hug will be your gift.  Sorry, but you are not up to hosting either.  Maybe another time.  

Eat plenty of ice cream – with all the fixings.

Go to the pet store or borrow someone's puppy or kitten and PLAY.

Play some games or do creative projects with small children.

Eat salty snacks if that is what you crave… share them.

Do a Santa's little elf routine and surprise elderly neighbors – do something for them, cook them something or just visit with them.

Ask someone to sit with you and tell stories about your loved one.

Drink plenty of water – skip too many substances = depressants.

Make silly faces at yourself in the mirror – don't worry, no one sees!

HUG yourself and remind yourself of all the GOOD things you have done, how GRATEFUL you are for the time you had with your loved one, and PLAN how you are going to CHOOSE to heal  feel a little better EVERY DAY.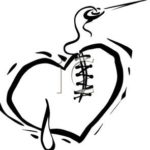 Wishing you restful, peaceful holidays filled with loving memories and warmth.
 …supporting your journey to a new normal.

         Barbara J Hopkinson
         President & Executive Director