The Psychic Mind
on Brockton Community Access TV

Lois Berman, host of Brockton Community Access TV's show "The Psychic Mind" interviews Barbara J Hopkinson — grief mentor, speaker & author of "A Butterfly's Journey… Healing Grief After the Loss of a Child" about her book, experience when notified of her 21-year-old son's motorcycle accident, and her resulting spiritual journey. (30 min)   Lois also hosts a radio show "Lois on the line"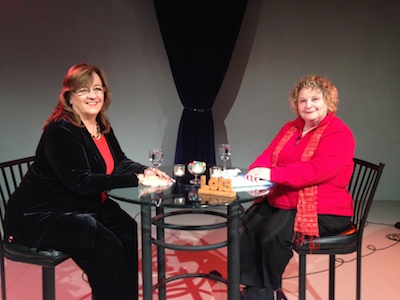 The video interview includes:
Barbara's experience while getting the phone call to rush to Arizona, from her business trip in New Jersey, meeting her family coming from Boston on the way.

Barbara's book, "A Butterfly's Journey… Healing Grief After the Loss of a Child"
Barbara's virtual support program to help bereaved families find hope & happiness again

AND TO FINISH… Lois leading the audience in a short meditative relaxation.
More information, visit the web site &  contact Barbara at
617-410-6309   or [email protected] for a complimentary 30-minute 'Healing" conversation.