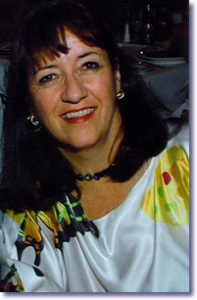 Author Barbara J Hopkinson has been leading bereaved families through the journey of grief for more than 10 years. She is also inspired to teach those who work in hospitals and in funeral homes how to best console and support a bereaved family member after the death of child.
In 2003, following her 21-year-old son's sudden death in a motorcycle accident (and the loss of two other children before that), Hopkinson founded The Compassionate Friends of Greater Newburyport, Mass, a local chapter of the international organization created as a support group for bereaved families.
Proceeding through her own intense grief journey simultaneously, she began tracking her progress in a journal unexpectedly given to her by her remaining son, Brad.  The more grounded she became in her healing journey, the more she knew she had to share what she learned with others on a broader scale.  Her unique perspective from losing multiple children and intimately witnessing so many other bereaved families in grief form the basis of her first book, A Butterfly's Journey…Healing Grief After the Loss of a Child.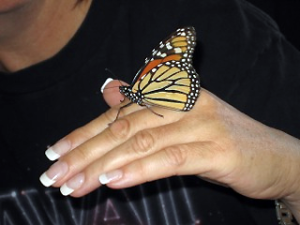 As a former IBM executive with 30-plus years of speaking and writing experience in the corporate world, Hopkinson embarked on fine-tuning her skills as an author by investing in writing workshops, one-on-one mentoring and editing, and attending professional writing conferences, including several that specialized in crafting memoirs.
That investment showed results with the acknowledgment from NY Times' best-selling author Andre Dubus, who declared A Butterfly's Journey to be "an important and timely contribution to the literature of spiritual and life-loving resilience."
Hopkinson's passion for helping bereaved families continues to expand beyond the launch of her first book in 2013, with her ongoing commitment to reach national and international audiences through public speaking and the creation of virtual bereavement support groups.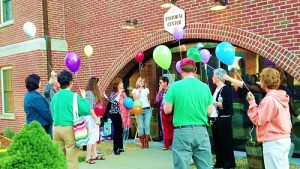 Hopkinson has given hundreds of presentations to audiences up to 1,000 people.  She has trained in stage presence through The Actor's Studio in Newburyport, Mass., having been involved in many local plays.  She also is an active member of the local chapter of Toastmasters International.
She is a model of hope for bereaved families, having found happiness again.  She lives north of Boston with her second husband, Jim, and their cat Scarface.  She enjoys great relationships with her son, Brad, and three adult stepchildren, Melanie, Matthew and Christopher.  She also has a passion for cooking, photography and travel, having visited more than forty countries so far.